Aggiornamenti tecnici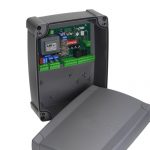 New control panel
TOTAL CONNECT!
750D770M
The new control unit D770M is a latest generation IoT (Internet Of Things) device, designed to control your swing gate with simply your smartphone.
Combined with the T-CONNECT module you can open your gate from wherever you are thanks to the Tau Open app downloadable on any smartphone. If, instead, you are an installer you can easily program the automation with the professional app TauApp with the appropriate T-WIFI module.

Thanks to the new technology, the D770M can be combined with our flashing led light in 24 Volt – 900VLED, in order to ensure maximum energy savings and maximum visibility.
Its main novelties are the integration of the programming with TauApp (250T-WIFI) and the operation with TauOpen (250T-CONNECT).
---
900TOWERFP
Column for photocells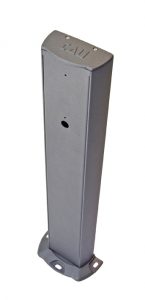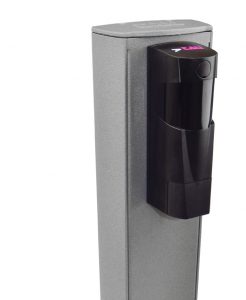 Starting from today you can light up the entrance to the driveway even with the columns thanks to the new support that allows the installation of the photocells PIVOTL when the wall-mounting is not possible.
The 900TOWERFP columns can support any photocell of the PIVOT series.
FIND OUT THE TECHNICAL FEATURES
---
NUOVI ACCESSORI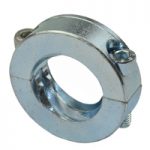 650ARM200KITFCAR
If it is not possible to have a ground stop while opening the gate, it is recommended to use the new kit limit switch with adjustable opening for ARM200 series actuators (2 pcs)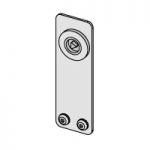 800UL
On request, for the Luxe barrier, we can provide an universal tri-lobed release key which replaces the customized key available as standard accessory. The use of the tri-lobed key is recommended in public places (such as hospitals or similar) or where required by the Fire Brigade.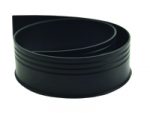 S-TLINEGUM
The 38 mm rubber seal applied to the sliding doors obscures the view of the mechanical parts inside, protecting them from dust and enhancing the aesthetic side of the automation.
https://tauitalia.com/wp-content/uploads/2020/10/copertina_aggiornamenti_tecnici_news_sito_web.jpg
375
600
Tau
https://tauitalia.com/wp-content/uploads/2022/02/logo-nuovo-tau_web.png
Tau
2020-10-16 12:18:07
2020-10-16 12:18:07
TECHNICAL UPDATES